The old Chimney Inn & spa

Herreros (Soria) Telf : 975270459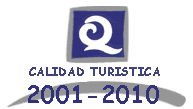 "Fuegoterapia"


Single Inn in Soria with "Q" Quality and named Posada Real in Castilla y León . A typical and traditional house. Designed for the sole purpose of enyoying a few days off. With all kinds of details. To highlight the chimney of Celtic origin with 200 years. Also the water area with jacuzzi, sauna and showers. We are the home with best customer comments of Soria province. But do not forget to request anything to desire to enjoy your stay. And we are only your accomplices to make your stay unforgettable.
And here there are always people to serve you.

4 double rooms TB - from 78 € -- TA - from 83 €

1 especial suite TB - from 83 € -- TA - from 97 €
1 apartament with salón and Kitchen from 59 €
Breakfast 8 € and dinners from 25 € --- Packages with especial rates

"Aguaterapia"


Herreros is situated in a beautiful setting surrounded by forests of pine and oak. Only 2 km. to the lake and beautiful sunsets from the medieval cruise. The small town is in the center of Soria. You do not need to do many kilometers to places of tourist interest. We are near La Laguna Negra, Cañón del Río Lobos, or the ruins of Numancia.

Road N-234 From Soria to Burgos. 500 meters from the road so that silence is secured with tarmac access.